We would like to introduce you our new Storefront. Now, you can list all your designs on one single page and have a custom name and URL. And easily share your store link with your buyers.
Recently, our study found that people visiting storefront are more likely to buy your products compare to single links.
Here are the steps you can follow to create your own online store –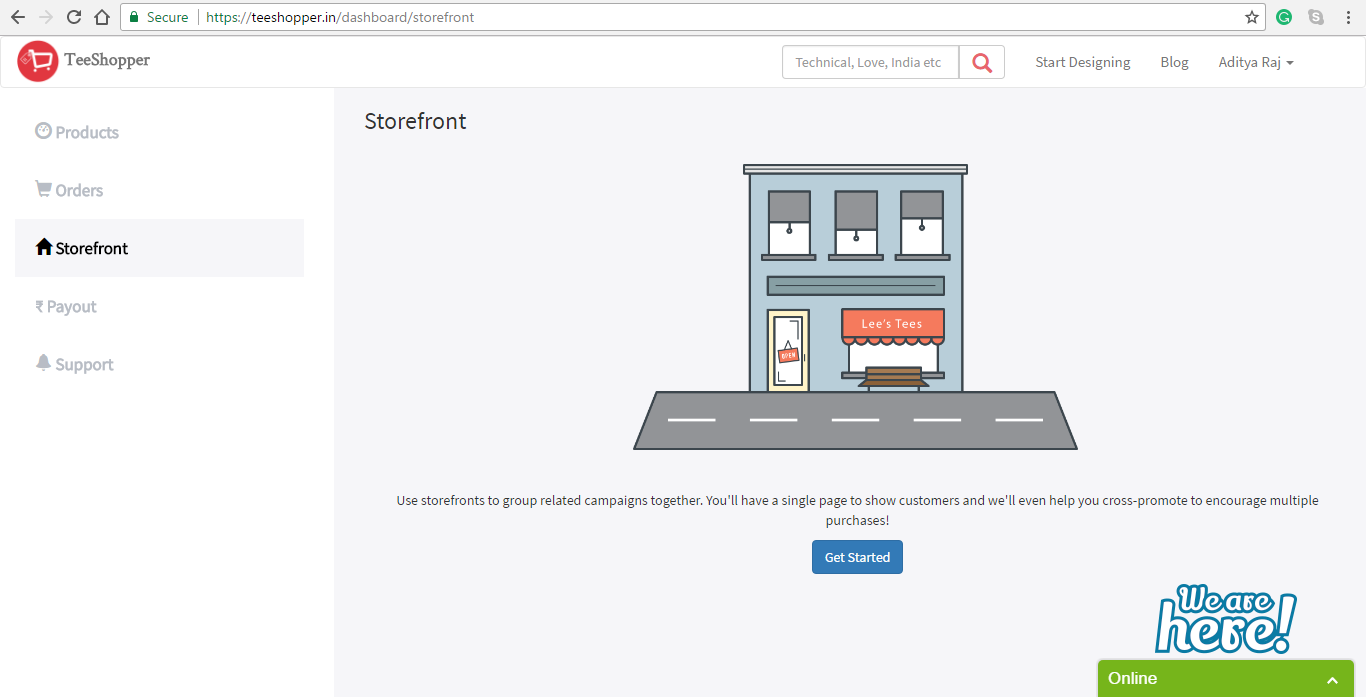 Click on Blue Get Started Button and enter your desired store Name.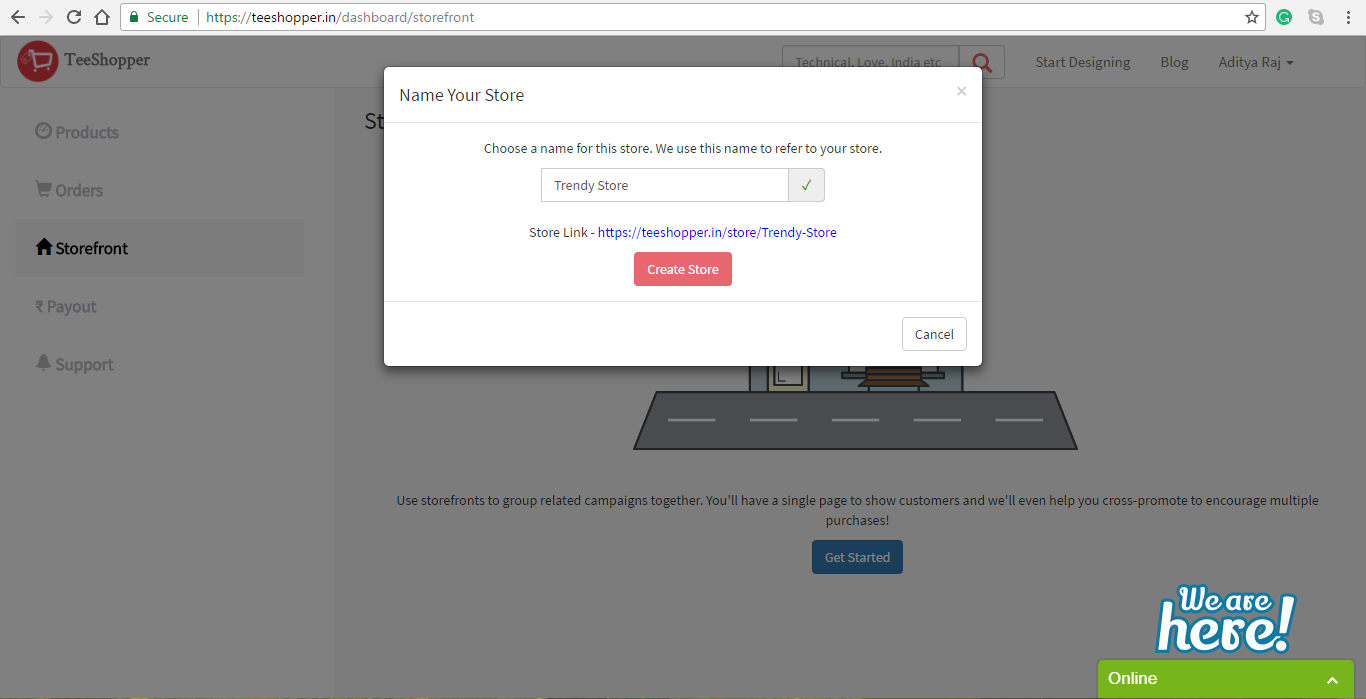 I design Trendy T-shirts, so I gave my Store name "Trendy Store" But you can give any name that you want to share to world.
You can see in image there's a green tick beside my store name, it means store name is not taken by anybody else and now you can click on Create Store Button.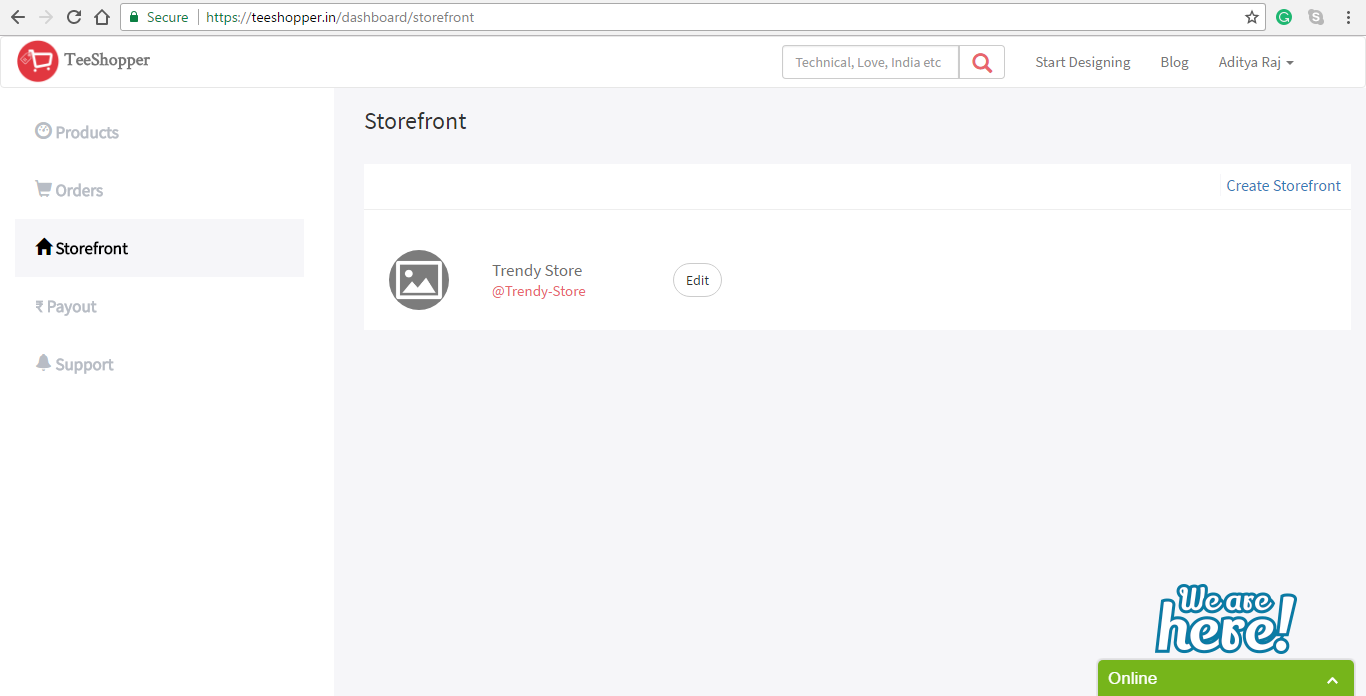 Voila, you have created your first Store. You can create more stores if you want by clicking on blue Create Storefront Link which is on top right side and follow the same above procedures.
Now, Add Logo and Description of your store by clicking on Edit button which is in right side of your store name.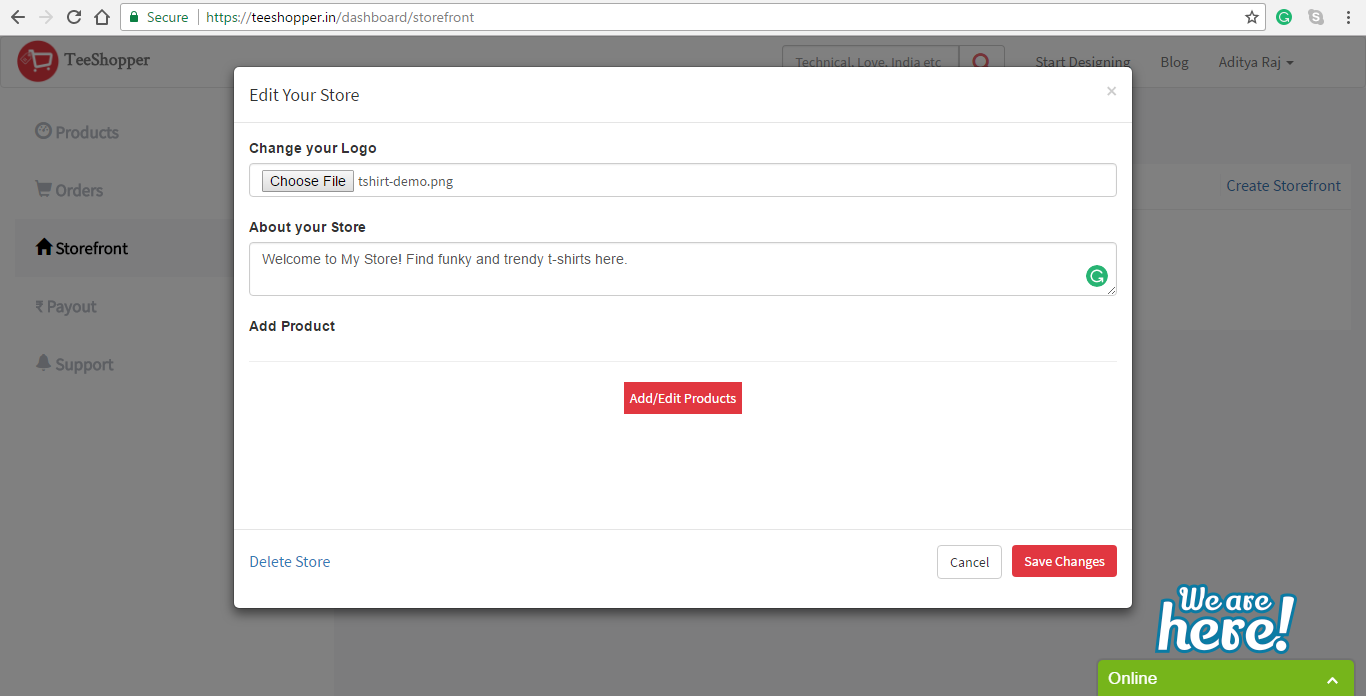 Click on Add/Edit Button and your all Designed products will be visible below.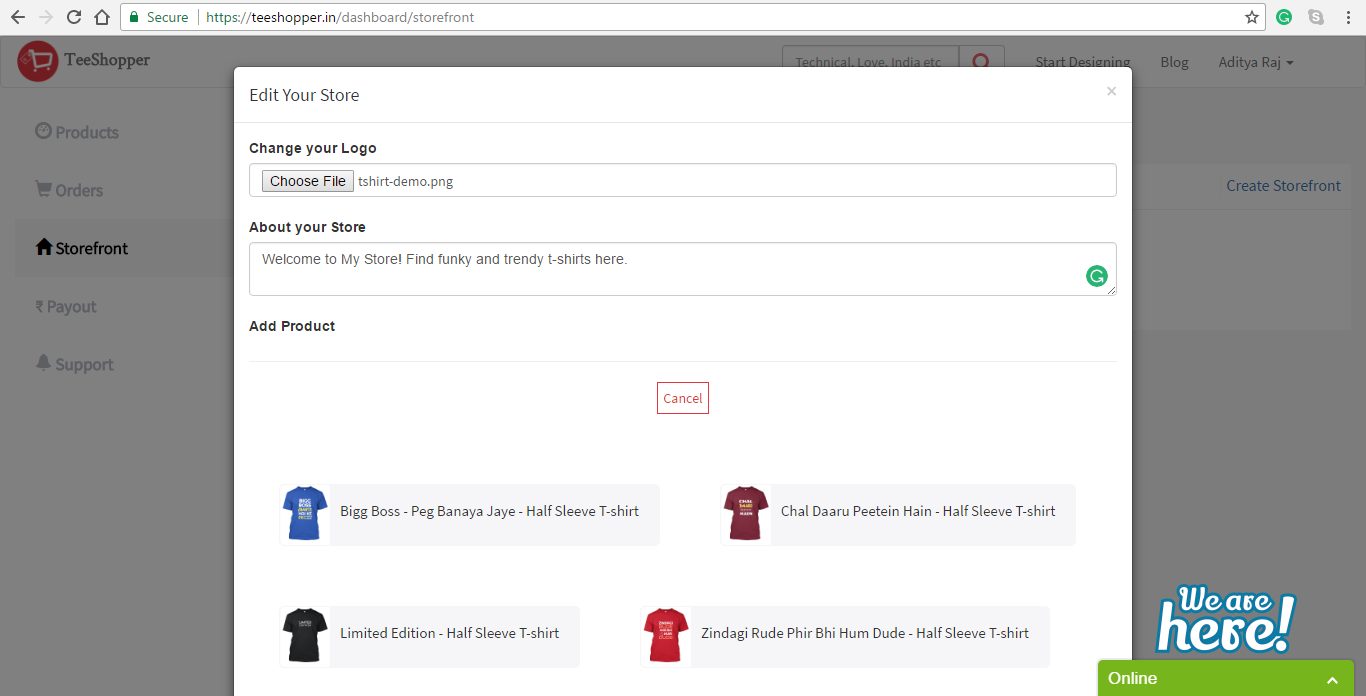 All my designed t-shirts are visible now. Now, I have to click on those products only which I want to have in my store.
I will click on my products according to how I want it in my store. For example

–  I want my "Limited Edition" T-shirt to be in first position of my store so I will click it first.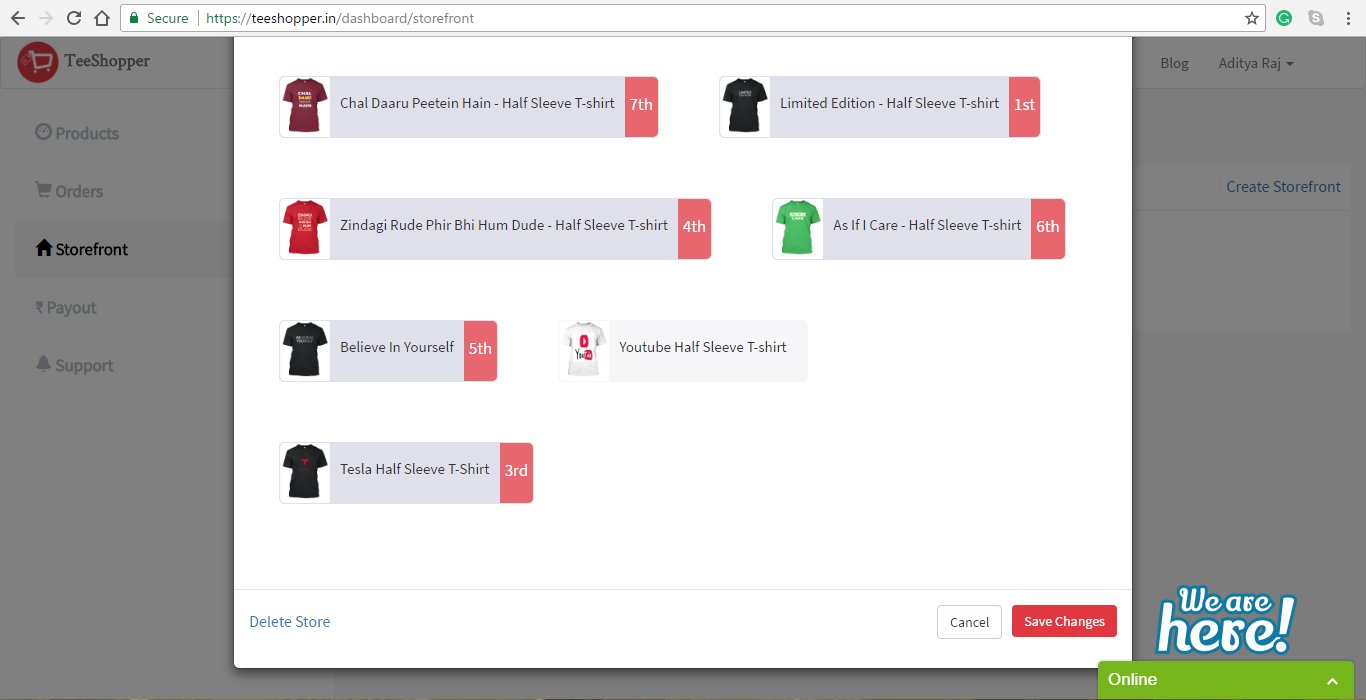 Here, you can see I have chosen my products. And now, I will click on Save Changes button.
Now my Trendy Store is ready to share, where's yours? Comment Below.
Create your Storefront now.
Thank You.